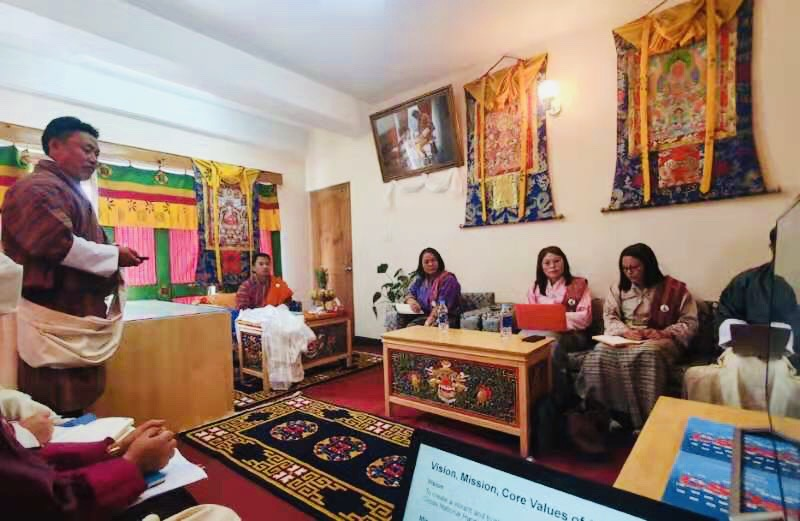 As part of MoHCA's overall breifing the CSOA Secretariat has briefed the incoming Hon'ble Nangsid Lyonpo on CSOA and CSO Sector at the Secretariat Office on 8/10/2021. Similarly, the Secretariat also briefed the Human Rights and Foreign Relations Commitee (HRFRC) of National Assembly of Bhutan at Lhenzomkhang on 11/10/2021. The briefing to HRFRC was a prelude to the indepth and comprehensive consultation between the said Commitee and CSOA Secretariat on CSO Amendment Bill 2021 which was duly passed by the House of Review in the last Session. The Amendment Bill will now be tabled for deliberation in the upcoming Winter Session and hopefully successful passage of the same by the National Assembly.
The consultation was also attended by Hon'ble Speaker of National Assembly and other Hon'ble MPs as observers.
The CSO Act was first enacted in 2007 by the then National Assembly and implemented by the CSO Authority in 2010. Eleven (11) CSOs got registered in 2010 and the number has grown to fifty-four (54) today, after more than a decade of establishment of the Authority.