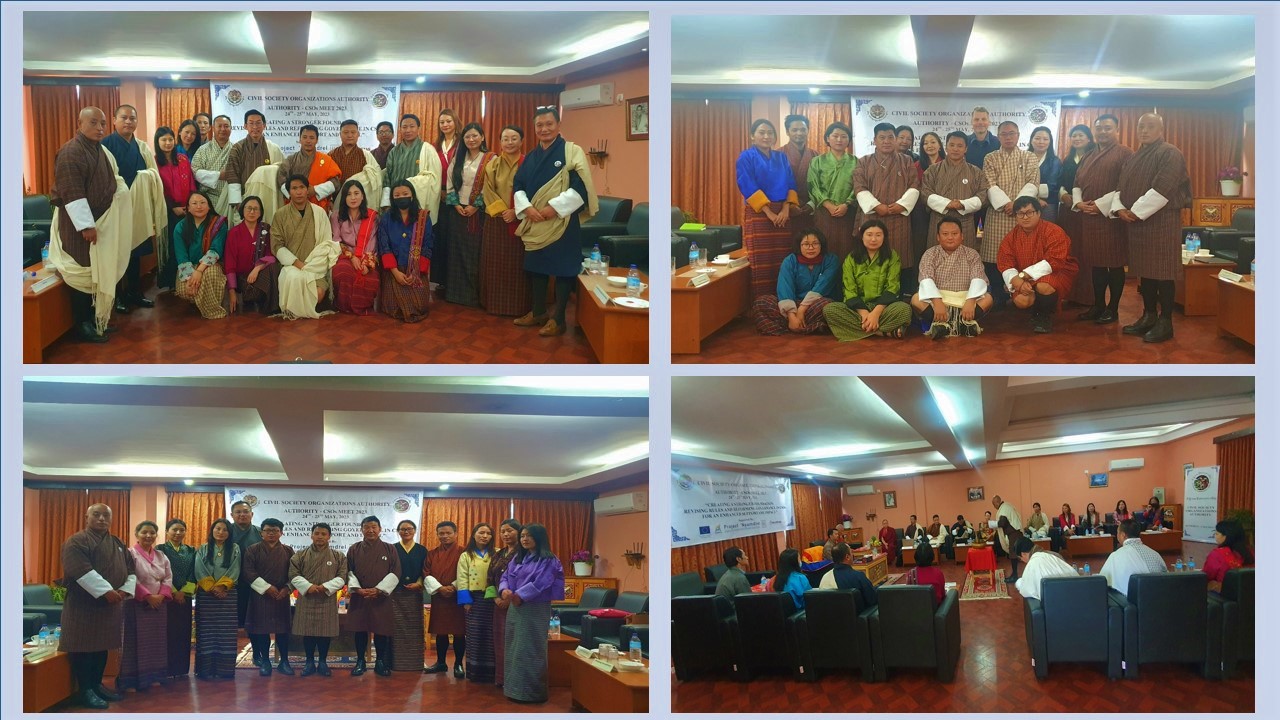 "Creating a stronger foundation: Revising rules and reforming governance in CSOs for an enhanced support and impact".
In a bid to adapt to the changing times and ensure governance, the first ever Authority-CSOs Meet was held on 24th & 25th May 2023 at Thimphu. The meeting was chaired by the Hon'ble Chairperson of the Authority, His Excellency the Home Minister and attended by the members of the Authority and 44 heads & representatives of the registered CSOs.
The meeting focused to update the existing regulations in line with the Amended Act and revisited the pressing needs which holds significant importance in the current socio-economic landscape. The participants engaged in intense deliberations, examining the challenges faced by both the Authority & CSOs and explored innovative approaches to revamp the existing framework and strengthen collaborations to foster greater social impact in a rapidly changing world.
Institution of endowment fund by every CSOs for their long-term sustenance and merger of similar objective CSOs were other discussions held during the meet. The event was supported by Project Nyamdrel: Support to Parliament of Bhutan and CSOs.