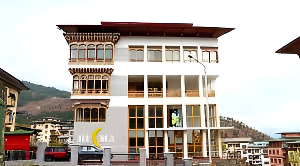 Civil Society Organizations Authority hereby announces that, we will be relocating our Secretariat office to BICMA building (Bhutan Infocom and Media Authority), below Motithang Higher Secondary School, Thimphu. The relocation process is set to take place with effect from 24th July 2023.
During the relocation process, there might be temporary disruption in some of our services. However, we will strive to minimize any inconvenience and assure you that essential services will be available throughout the transition period.
Our contact numbers and email addresses will remain unchanged, making it easy to reach us. Moving forward, kindly update your records with our new office address to ensure smooth communication.
Thank you for your understanding and cooperation during the transition and looking forward to welcoming you to our new office.